The members of the Board of Directors and the Strategic Advisors are business leaders with a solid experience of business management in large companies, SMEs and start-ups active in high-tech industries.
Alexander Valkenberg
Chairman of the Board
Over 20 years of experience in various senior executive management roles in technology companies
Alexander Valkenberg is currently CEO of France & South-West Europe at SPS (formerly Swiss Post Solutions) and member of the global executive board.
Since he started at Swiss Post Solutions in 2009, he has held several senior management positions at Swiss Post Solutions, including Group COO, from 2012 to 2015.
He has been a founder & CEO of Vigilint, a start-up focusing on an IT platform allowing for patent search, classification and economic intelligence from 2006 to 2009.
Alexander has been a Vice President & founding team at Inquam/Zappholdings, a private equity fund investing in telecom assets based on CDMA technology throughout Europe from 2001 to 2006. He also held the role of CEO of Dolphin Telecom, a cellular operator in France, from 2002 to 2003.
Alexander has worked as a Senior Associate in Investment Banking (Mergers & Acquisitions) at JP Morgan in New York City and London from 1997 to 2001.
Alexander started his career as a Visiting Researcher in theoretical astrophysics at NASA Goddard Space Flight Center (New York City) and Cornell University (Ithaca) with a focus on star formation models and the role of molecular oxygen in star formation in dark interstellar molecular clouds.
Alexander holds a MSc in theoretical astrophysics, nuclear physics and molecular physics from the RWTH Aachen (Germany) and an MBA from the Collège des Ingénieurs, Paris (France).
Sophie Humbert
Board Member
Senior Executive with 20 years of experience in the medtech industry
Sophie Humbert is a Senior Executive with 20 years of experience in the medtech industry, with a strong track record of bringing innovation from ideation to market. As a driven and structured entrepreneur, she has been CEO, COO and board member of a number of medtech start-ups in the cardiovascular, endovenous and oncology fields.
Since 2017, she is Chief Operating Officer at LimFlow, a pioneer in the development of minimally invasive technology for the treatment of chronic limb-threatening ischemia (CLTI), a severe form of peripheral artery disease (PAD). 
Prior to joining LimFlow, Sophie was the COO of ART (Terumo), an innovative and multicultural company designing bioresorbable stents for cardiovascular applications. She helped the company earn CE mark for their first-generation product and also develop the second-generation drug coated bioresorbable stent.
As CEO of CermaVein, Sophie successfully led the company from an early development stage, through CE marking, and to commercialization in several markets. Earlier in her career, Sophie held R&D leadership positions within Cerma and Bracco Diagnostics.
Sophie holds a PhD in Pharmaceutical Sciences from the University of Geneva, a master's degree in management from EM Lyon and a Pharma doctorate from the University Claude Bernard in Lyon.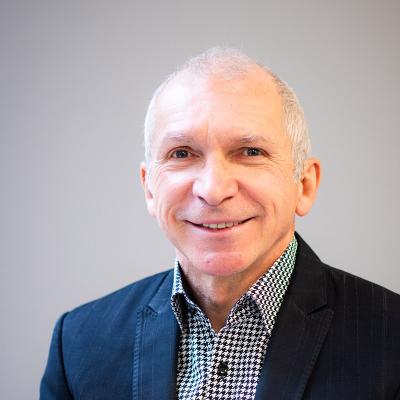 Alain Barbal
CEO & Board Member
Over 40 years of experience in the management of industrial companies and innovative projects
Alain was eager to bring to Novostia his long international experience in the management of industrial companies, technological innovation and the development of international partnerships. He has in-depth knowledge of medical device production, microelectronic circuits and microsystems.
Alain has worked for multinationals (Motorola, Pfizer, Essilor), large companies (Swatch Group, Ascom), SMEs (Asyst Technologies) and startups (VHF Technologies-Flexcell, Monoclonix). He has held various positions in production, R&D, quality and plant management. 
After a university education in mechanical engineering at the Paul Sabatier University in Toulouse, Alain obtained a master's degree in innovation management from the Ecole Polytechnique Fédérale de Lausanne and a master's degree in strategic management from the EM Lyon Business School.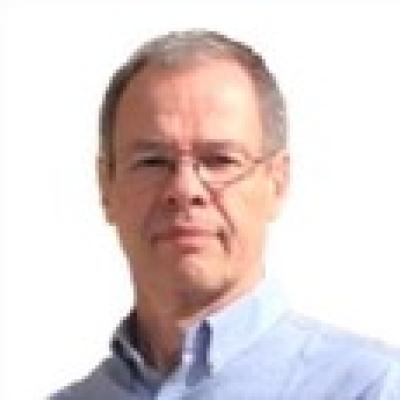 Philippe de Bellefonds
Board Member
Philippe de Bellefonds has 30 years' experience in engineering, new business start-ups, venture capital investment and fund-raising
For 17 years, he has been founding and managing a venture capital fund investing in multimedia, telecommunications, and medical technologies.
Prior to that, he founded, managed, and sold two start-ups specializing in digital imaging and telecoms.
After completing his PhD at Philips, Philippe began his career at Schlumberger, then at a telecom equipment manufacturer (CS Telecom), and at a semiconductor software publisher (Cadence Design Systems), where he held various management positions. 
Philippe has published a book on multimedia norms and standards with Dunod.
He holds an engineering degree from the Ecole Centrale de Lyon and a PhD in electronics.
He is also a passionate fly-fisherman.